Update December 2018: We are not currently publishing new content and writers. We will remove this message when we are ready soon. Thank you for the interest!
Get paid to contribute new tutorials to this site! If you have not noticed. This site isn't publishing new tutorials lately. It's because we hit our own writers block. We need new content for:
https://www.audiorecording.me/
https://make-your-own-song.com/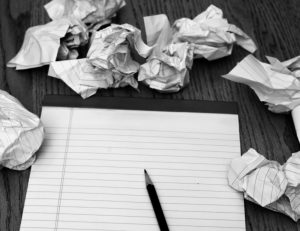 Image Credits: pickthebrain.com
We want to revive these sites so it will continually serve readers with clear and up-to-date information. And we need your help.
If you have expertise in music production, songwriting, music publishing ,etc. You are invited to join our writing team by contributing tutorials. Ideally we are looking for someone who is actively practicing these fields.
You are paid per tutorial. It can be between $20 – $300 per published tutorial depending on its length and quality. Pitch us your original content and we will send you an offer of its worth (if we like it).
You will be added to the contributors page on this blog. We will let you know how much your tutorial is worth once we are able to read your tutorial. We don't accept random guest post for free as we are indeed very serious about the quality of the content. That's why we are willing to pay for it.
Please read the fine print of the tutorial submission guidelines below and only proceed if you agree with this.
Tutorial submission guidelines
We are looking for latest and cutting-edge home music production tips that is not yet published in this site or other music tutorial sites- so please search this site first or any other music production sites before submitting any tutorial ideas. This is to make sure that your tutorial contribution is unique.
It should be something like 500 – 1000 words minimum with original screen-shots/music samples or video if needed. The reason is that for every tutorial, we will split it to two pages (try checking our existing tutorials to see how the formatting looks like). The tutorial will be divided into two pages. If the screen shot is not original, please add the source.
The tutorial should have a target audience and it should be useful and important. We don't want to publish tutorials which nobody needs or reads 🙂
It should be your original work, never copied or derived from other sources including books. We don't re-publish tutorials or a derivative of it, if its already published elsewhere. If a portion of the article is taken elsewhere, please add a source. Majority of the content should be from your own experience.
The tutorial should be as specific as possible and formatted in a step by step fashion (e.g. Step 1, Step 2, etc.). Each step should be supported with a screen shot, audio clip or video if possible.
We greatly appreciate unique music production tips (whether recording, mixing or mastering) that you can share to our readers which is not yet published anywhere including this blog.
Write with perfect written English as possible.
Please test your tutorial to make sure it works in your end.
Please state all the technologies you have used in your tutorial. For example, what DAW you are using, name of plugins, etc.
Once we pay for the tutorial, we will publish it on this blog.
We reserve the right to edit the tutorial contents (grammar checks, etc.) if needed
You are not allowed to post affiliate links.
We reserve the right to research and edit your contribution to make sure that the tutorial submitted is original, useful and consistent with the rest of the existing tutorials on this site.
We reserve the right to remove inappropriate external links to low quality or unrelated sites inside your tutorial.
We reserve the right to not publish your tutorial if we think it does not meet tutorial guidelines or its inappropriate.
You will only receive payment for published tutorials. Rejected tutorials or tutorials under review but not published is not eligible for payment.
We own the copyright of your published tutorial (content, images and video) once its published on this site and you have received payment
You must have a valid PayPal account that is capable of receiving payments. Make sure your PayPal account is working so you will receive payment on time.
Please take note that PayPal might charge a transaction fee for every payment you received. We cannot reimburse or cover these additional PayPal related expenses.
If you agree with the above tutorial guidelines, please proceed below on the steps to get started:
Steps to get started contributing tutorials
IMPORTANT: By contributing tutorials, you hereby agree, understand and follow the tutorial submission guidelines.Please don't proceed if you have not read and understood the above guidelines.
Submit as many tutorial ideas as possible to jeanine_maningo@audiorecording.me. The tutorial ideas should consist of the tutorial title and a short description of your tutorial. Please explain why its useful to the blog readers.
Include a brief bio of your music production experience and educational background. The better your music production experience and background. The higher chances of having your tutorial published and having you included in our writers team. Feel free to include Linkedin profile and your social media profiles as you prefer.
In the email subject, please indicate correct subject including the name of the site where you would want to contribute content. Example TUTORIAL IDEAS FOR AUDIORECORDING.ME or TUTORIAL IDEAS FOR MAKE-YOUR-OWN-SONG.COM
Make sure its sent to jeanine_maningo@audiorecording.me
We will review each of the submitted entries personally and we will reply you with email subject APPROVED TUTORIAL IDEAS if we are interested in any of your tutorial ideas.
(FIRST TIME WRITERS ONLY) Once you received our feedback regarding approved tutorial ideas. We will create your own contributor WordPress account to login to this site.
You will use your contributor account to write your content. Please write content only on this site and not via PDF or DOC file submission. Once its done, click the Submit it for review button. And send us an email to review it. The email subject should be TUTORIAL READY FOR REVIEW: TITLE OF YOUR TUTORIAL. Please review your own tutorial several times for factual or any other types of errors. And only send us an email if its truly ready for review. In the email content, add the preview URL.
To add images to your tutorials, please use third party image hosting provider temporarily like Imgur, flickr, etc and use img button to add the image URL. Please use quality images with appropriate image resolution (the higher the image resolution the better). Once we review your tutorials for publishing, we are going to migrate these images to inside the site for fastest rendering results so make sure its publicly accessible to us.
To add videos to your tutorials, please use Youtube and make the video privacy setting as unlisted. This allow us to view your videos if we have link to it. This is now publicly accessible. Please read the Youtube video privacy for details. Once we review your tutorial, allow us to download the videos and re-upload it to our own Youtube channel.
To add audio samples to your tutorials, please use SoundCloud platform. Please share it privately and allow us to access it via a secret link. Please read this SoundCloud private track sharing guidelines. When we process your tutorial for processing, allow us to download the audio samples and re-upload it to our site servers.
Once you submit it to us. We will review your content and notify you that its ready for publishing. We will reply with email subject: TUTORIAL SCHEDULED FOR PUBLISHING: TITLE OF YOUR TUTORIAL
(FIRST TIME WRITERS ONLY) We will send you a writers agreement which you need to print, sign and scan. Then sent it back to us before we can publish your tutorial. You only need to do this once (first tutorial only)
When all things ready on our end, we will publish your tutorial and inform you via email with PUBLISHED TUTORIAL: TITLE OF YOUR TUTORIAL. The email contains link to the published tutorials. You cannot edit the tutorials anymore once its published.
Once you confirmed that the tutorial is published on our live site. Please send us a PayPal invoice so we can pay you on time. Please indicate the URL of the newly published tutorial in the PayPal invoice.
Once we have received and reviewed your invoice via PayPal, we will pay for it and then you will received the payment. The invoice will be marked paid in your end.
IMPORTANT: Please follow the above submission steps very carefully. Please correctly label your email subjects. This will avoid late processing of your submitted tutorials and ensure your tutorials will be published. Failure to follow the above steps will lessen your chances to have your tutorials published and getting paid.
Publishing schedules
Starting in year 2018, we aim to publish only one new tutorial per two months (ideally if schedule permits, we don't want to publish very often). So don't submit too many tutorial idea emails unless we notify you via email to submit new ones (in cases where we don't anymore find your remaining list interesting).
Sending us a big list of tutorial ideas at once is enough for us to know what you want to contribute to the site. We keep your existing records of tutorial ideas submitted to see what fits for our readers along the way.
Then only write tutorials if any of these ideas are approved.
Thank you so much for your interest!
Maria Jeanine Maningo
Creative Director
Last updated: December 20, 2018